© coolers.net.au 2009
Please note, we own all copyright on products we have designed, created, photographed or manufactured.
If we are supplied by you with a sketch, plan or other document which infringes someone else's copyright, you indemnify us against all claims and costs
Click each colour swatch to view a sample cooler.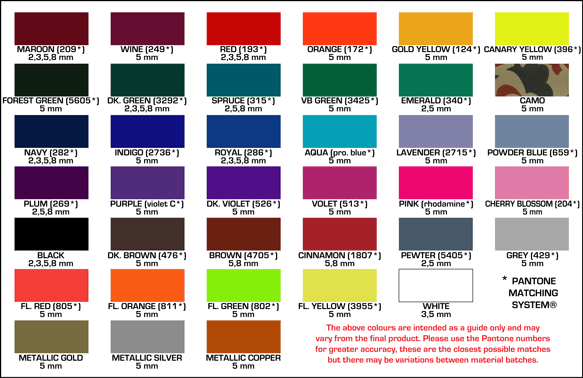 Please note: these are estimates only and different monitors will display them differently. For a more accurate result consult a Pantone(*) color chart.